Please click on the link below to get more information on Fair Housing.
Attention Licensed Hudson Valley Real Estate Agents and Brokers!
LICENSED AGENTS WANTED FOR OUR FISHKILL OFFICE!
If you are looking for the best and family oriented and most respected real estate company, look no further than Tassone Realty, where you get an excellent commission split, friendly atmosphere, great broker support, plenty of leads and one on one training.
For a confidential interview, please call Graziano or apply today and remember at Tassone Realty we believe that the best agents make the best company and not the other way around.
We are a leading Real Estate Company that specializes in buying and selling Residential, Commercial and Land throughout the Hudson Valley! We are here to help you buy or sell new construction, single family, multi-family, mobile homes and condos. If you are a buyer or seller in the Hudson Valley, or if you are looking to relocate to the Hudson Valley, you can count on us for professional service. If you are a landlord looking to rent out or if you are a tenant looking for a rental, we are happy to assist you! Real estate is one of the largest and most exciting investments one can make. We are here to make sure that your process is a fun and rewarding one! Our website is geared toward all of the counties in the Hudson Valley. We are specialists in our community and we would be happy to help you with all of your real estate needs!
Throughout our website you will find many useful tools to assist with buying or selling a home. We are dedicated to providing the finest service available, and our website can be a great resource for you to use for free! Make sure to bookmark our website for future use.
Are you looking to Buy a Home in the Hudson Valley?
We will take the time to listen to your needs and desires to help you find the home of your dreams. Please fill out our request forms so we can help you in detail!>
Are you trying to Sell your Hudson Valley Home? We are licensed Real Estate Specialists and are very experienced in the Hudson Valley Region. We know our markets inside and out, and we will do our best to make sure you receive top dollar for your home!
BROKER'S PROCEDURES
Please be advised that prior to showing a purchaser a property: (1) we do not require identification from a prospective purchaser, (2) we do not require a purchaser to sign an exclusive brokerage agreement and (3) we do not require a pre-approval for a mortgage loan in order to show a purchaser properties. 

Sorry we are experiencing system issues. Please try again.


Sorry we are experiencing system issues. Please try again.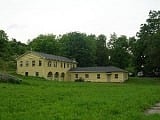 Office: (845) 896-4400
Fax: (845) 896-0276